On behalf of the IMU we want to congratulate you on such an exciting time! The Iowa House Hotel, Event Services Team and University Catering Crew are here to assist you in any way we can. As you continue the planning process, below are some details to keep in mind as it may assist you in finding the right person to talk to or just provide you with some useful information.
Event Services: John Cory (john-cory@uiowa.edu or 319-335-3629)
University Catering: Caitlin Stark (caitlin-stark@uiowa.edu or 319-335-3110)
Iowa House Hotel: Amber McNeal (amber-mcneal@uiowa.edu or 319-335-3513)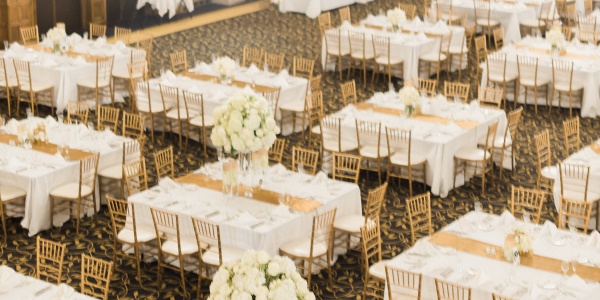 Event Services Questions:
What time can I get in to decorate?

The Event Services team will make the final call on when you are able to access the space. Depending on other events that occur throughout the year, this may be the day before or the morning of your event. 

What do I want to chat about with the Event Services team as I begin my planning?

The Event Services team will assist you in creating a map and layout of the space. This will continue to be adjusted once food service with University Catering has been decided upon (bars, buffets, appetizer tables, etc.). The Event Services team has 6-foot rectangular tables, 5-foot rounds and an assortment of cocktail tables available. Parking, map layout, setup timing and AV questions can be directed to Event Services. It does not hurt to include University Catering on these emails, but these answers will need to be verified with Event Services first!

Where can I get ready or store personal items the day of?

You will want to confirm with Event Services, but a smaller room just off of the Main Lounge or Ballroom space may be available for day of needs. All boxes, décor items and getting ready needs can be done here. All three departments will have access to this space the day of if needed.

What items can I rent from Event Services? 

The Event Services Department offers pipe and drape, uplighting and AV rental equipment. Depending on the time of the year some of these items may be included. Contact Event Services for pricing and additional details.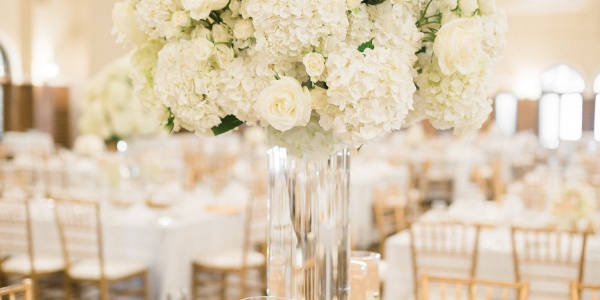 University Catering Questions:
What do I want to chat about with the University Catering team as I begin my planning?

University Catering will assist you with any questions in regards to the timeline, food service, beverage service, bars, linens and décor elements. Many items can be rented through University Catering in which they would be responsible for the setup of those items. This includes, but is not limited to, chiavari chairs, chargers, decorative linens, etc. 

Who sets up my personal items?

You, your family and those you designate as helpers are responsible for any personal setup. This includes, but is not limited to, meal cards, centerpieces, lighting, signs, photo booth props, etc.

Can I get cake from an outside vendor?

University Catering approves of outside cake, cupcakes and pie as long as it is from a licensed vendor. These items cannot be stored in University Catering refrigerators and must be delivered the day of. Any dessert items purchased from University Catering will include refrigeration space, décor details and will be set out by University Catering staff.

When are my final numbers due

? Final numbers and any major changes to your catering order are due 8 days out from your big day to ensure product can be ordered in time! Final payment will be due 15 days out from your big day! 

I have friends/family with dietary restrictions, what do I do about their meal?

University Catering routinely works with those with celiacs, lactose allergies and other food related allergies. We are happy to accommodate any guest that needs a specific meal and will work with you to ensure we get that meal to the right person! These details should be included at least 8 days out from your big day!

Who is able to attend the Winter Wedding Tasting Show and how does it work?

We allow up to 4 total guests to attend the show at no charge. Each additional guest will be $25 and needs to be verified two weeks in advance to assure product is ordered in. We cannot accept guests that show up the day of with no prior commitment so assure the rest of our couples and their family/friends are able to try everything on the floor.

What if I want to do a custom menu?

University Catering is HAPPY to do a custom menu for you and your guests. Since these items would not be on our wedding menu they will also not be featured at the group tasting. You have the option to do a private tasting in place of the group tasting. This includes a limited selection of items to be prepared that day and does not include the prizes and giveaways available at the Winter Wedding Tasting.  

Do we select beer, wine and liquor or does University Catering have a house menu?

The Wedding Bar page listed on our website includes the bottled beer, wine and liquor available at every wedding bar. If you would like to have something that is not available on this list, an additional charge will be involved and will depend on the availability of our distributors.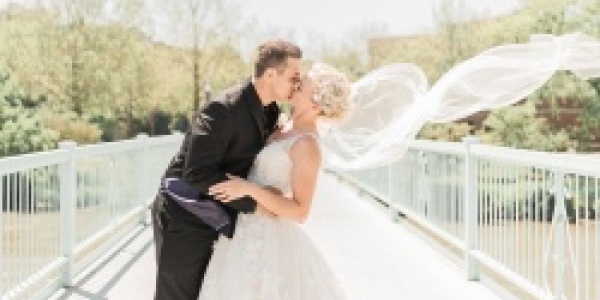 Iowa House Hotel Questions:
How much are room blocks?

$115 for Business class, $95 for Economy class (less updated rooms). This discount is offered with a room block of 10 or more rooms. It is a $20 discount from the regular rate. (except for football weekends)

Am I responsible for un-booked rooms

? The $20 discount applies when 70% of the rooms have been booked. Rooms will release into general population 21 days prior to arrival date to negate any financial responsibility.

What is included in hotel stay

? Room rates are inclusive of all taxes and fees, parking, wifi, continental breakfast, and access to the CRWC.

Do I get a bridal suite Saturday night complimentary

? If you are renting a space within the IMU and using University Catering then yes it is complimentary, based upon availability.

When is check

-in and check-out time? Can we get early check-in? Check-in is at 3pm and Check-out is at 11am. Early check-in requests will be noted but cannot be guaranteed. It is dependent on whether or not the guest rooms were occupied the night prior.
University Catering is proud to be a part of your special day. Our full staff of caterers, bartenders and on-site event specialists will be available to ensure your evening goes seamlessly. We strive to create an effortless and stress free day for you to enjoy, while creating memories that will last a lifetime. Contact us to speak to our wedding planner and start a consultation today.