All prices are subject to a 25% service charge
Add snacks to your bar and cocktail tables for your guests to enjoy throughout the evening or treat your guests to a late night nibble for a finish they won't forget!
Late Night Snack Stations
Our Late Night Snacks Stations are customized to your big day with napkins, paper boats and utensils to match the theme of your wedding!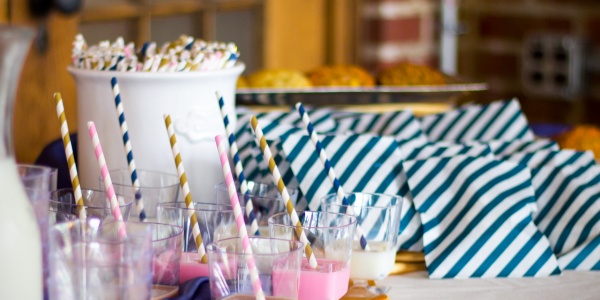 Milk & Cookie Station- $3/person
Enjoy a Milk & Cookie Bar with an Assortment of Cookies, Flavors of Milk and Fun Straws to match your Wedding Theme.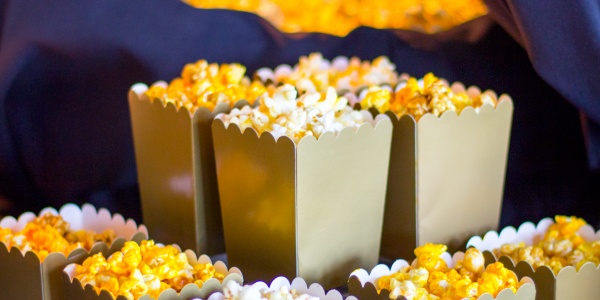 Popcorn Station- $3/person
Choose from 2 different wedding options:
The Popcorn Station features Buttered Popcorn, Flavor Shakes, Boxes for your guests to fill and take on the go and an actual Popcorn Machine to enhance the experience.
OR
Let us take care of your wedding favors for your guests with our popcorn bags in a variety of inventive flavors. Add 50 cents per bag and you can even personalize the bags for your big day!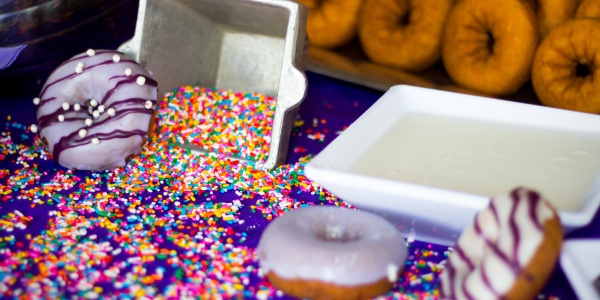 What could be better than an actual Donut Wall to get your guests excited for the best part of the night-the dessert!  Sprinkles, Oreos and various Glazes allow your guests to customize their perfect donut.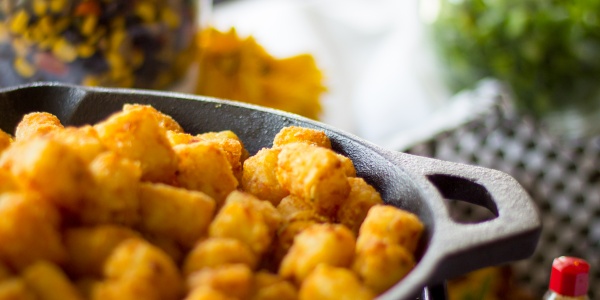 This Station will be all your guests talk about when they realize they can build the ultimate Tater Tot Nachos for a Late Night Snack. The Station features Bacon Crumbles, Green Onion Salsa, Corn, Black Beans, Sour Cream, Queso, Ranch, Hot Sauce and of course, Tater Tots! The Display features glass bowls, cast iron skillets and paper boats matching your wedding colors to bring everything together!
Chicken & Waffles- $7/person
Our Chicken & Waffles Station offers live action waffle making right in front of your guests! The station features Fried Chicken, Syrup, Honey Sauce, Whipped Cream, Butter and Assorted Berries. Paper boats with your wedding colors allow your guests to choose between waffles and syrup or creating a delicious Chicken & Waffles Sandwich right at the station. 
Italian Station- $7/person
The beloved Italian Station features Meatballs, Fried Ravioli, Bosco Sticks, Alfredo Sauce and Marina Sauce. Paper Boats featuring your wedding colors will allow guests to pick and choose their favorites from the station to create an Italian feast! This is a perfect pair with late night dancing and drinks.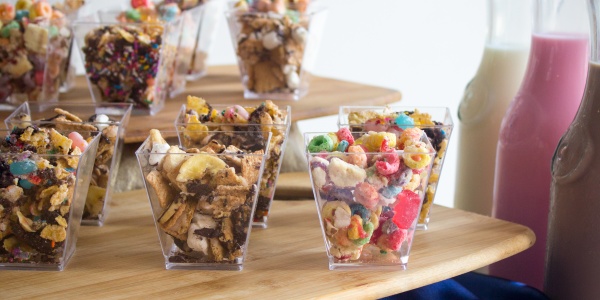 Breakfast Station- $7/person
Who says you can't have breakfast for your second dinner? Our Breakfast Bar features a delicious Breakfast Hash, Biscuits and Gravy and Crispy Cereal Bars, great for dunking in milk! This colorful station let's guests get a bite of breakfast before the night is over, and features your wedding theme and colors within the utensils and decor.